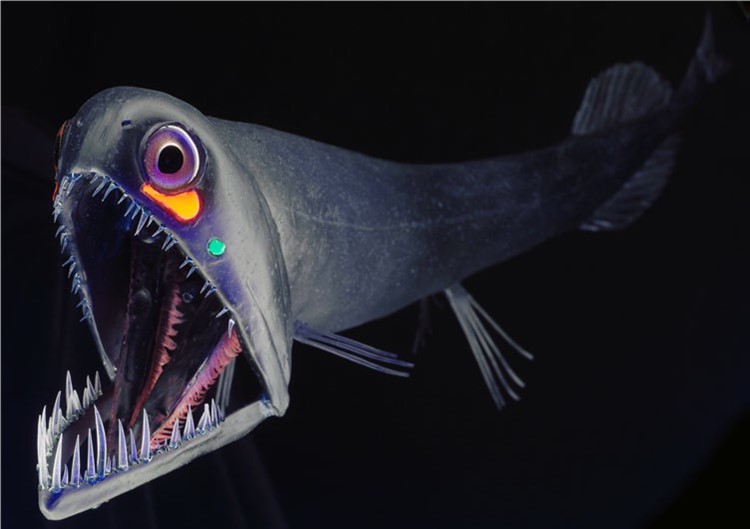 99% of Earth's biomass is estimated to be on land, with only 1% in the oceans.
However, Earth's biomass is mostly plants. And the average terrestrial plant is huge—a 2-ton tree that could live for a century. Whereas the average marine plant is tiny—a single-celled organism that might live just a few weeks.
That said, about three-quarters of animals, by biomass, live in the sea. That's because the oceans are incredibly rich with tiny shrimp-like creatures. Antarctic krill alone make up almost 400 million tons of biomass.
But what's really amazing about life in the ocean is how much we don't know.
Scientists recently estimated that there are almost 9 million species of plants and animals on Earth. About 2.2 million of those are in the oceans—but only 10% of those are cataloged.
That's right: by these recent estimates, over 90% of ocean species are unknown to science.
This correlates well with seafloor samples brought up from the deep. In them, about 90% of the species we find were previously unknown.
That may be about to change. The UN has declared the 2020s the Decade of Ocean Science. There are many projects underway to catalog species and map the ocean floor.
But with 2 million species yet to discover, it could take a thousand years to catalog them all …
Which makes it a very exciting new frontier for scientists.
Background
Synopsis: Earth's oceans cover 71% of our "Blue Planet," providing about 99% of its habitable volume. Life originated in the sea, but today just 15.6% of Earth's known species live in the sea, representing only 1% of Earth's total living biomass. Recent estimates suggest 91% of ocean species have yet to be cataloged, and some may go extinct in the decades it will take to find and describe them.
Earth's oceans are vast, covering 71% of the planet's surface. About 99% of Earth's habitable space is in the oceans.

The volume of water in the oceans (321 million mi3 [1.34 billion km3]) would cover Earth's current land area (58 million mi2 [150 million km2]) with water 5.5 mi (9 km) deep.
Most terrestrial species live within 100 ft (30 m) of Earth's surface, so much more habitable volume is available for oceanic species than for land-based species.
We can think about quantifying life in the oceans in three ways: by individual animals, by species and by biomass.
Contributors
Juli Hennings
Harry Lynch