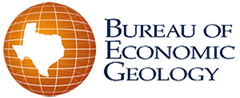 EarthDate is a public service radio program with a mission to engage listeners in earth science and reconnect them to the wonders of their world. Conceived and hosted by Dr. Scott W. Tinker, Director of the Bureau of Economic Geology at The University of Texas at Austin; written and directed by Emmy-winning filmmaker Harry Lynch; and researched by Juli Hennings, a career geoscientist, EarthDate tells captivating stories to remind listeners that science can enlighten, educate and entertain.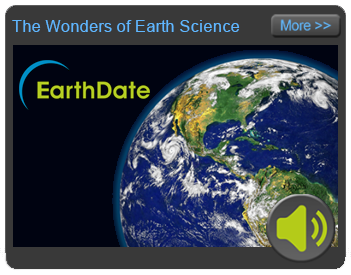 First broadcast in April, 2017, EarthDate has proven immensely popular in just three years, picked up by more than 400 public and other radio stations, and now airing in all 50 states and abroad. EarthDate is a short, modular radio program available free for any radio station via Content Depot and on CD.
EarthDate broadcasts are supported by the EarthDate.org website, where teachers, students and general listeners can hear all episodes, and read and download extensive background materials to learn more about each topic.
EarthDate is a production of the Bureau of Economic Geology. The Bureau is the Texas State Geological Survey, and is the oldest research unit at The University of Texas. The Bureau conducts cutting-edge earth science research across the globe at the intersection of energy, the environment, and the economy. 
EarthDate is produced with support from EarthX -- bringing people together to build a sustainable future, at earthx.org.
From our station partners:
"Our listeners really enjoy and appreciate this Broadcast and it adds to our educational outreach from this small LP FM station. Thank you and all the staff for what you do." - David Bernard, Business Manager,  WSWO-LP, Oldies97.3 and Daytonoldies.org

"I've been using them for months now...these are such informative, interesting short features, and I really do want to keep them on our schedule!" - Lottie Squires, WCKB 780, Dunn, NC

"I applaud the work you and your colleagues are doing.  Radio needs more programs such as yours, programs that make one wonder about God's incredible creation that we all take for granted." Rod Fazzari, KHSS-FM, Walla Walla, WA
From our listeners:
"Just wanted to let you know that you have helped HUGELY with our homeschooling [during the pandemic]. Our kids are thankfully pretty self-directed, but having EarthDate to point them to has been amazing. [Our son] is tearing through the episodes, and we are having some pretty interesting dinner and hike conversations. You have a big 9-year-old fan! Anyway, what a fantastic podcast series!" Parent of a 9-year-old-fan
Credits
Narrator / Executive Producer: Scott W. Tinker
Content Producer / Research / Fact Sheet Development: Juli Hennings
Writer / Director: Harry Lynch
Music: Patrick Murray
Recording / Editing: Shayna Brown, Chez Boom Audio
Distribution / Partnership Building: Mark W. Blount
Station Relations: Casey Walker
Web Design and Production: Adam Kirk and Nancy Cottington
Graphic Design: Jamie Coggin
Contact Information
For more information, contact: mark.blount@beg.utexas.edu
For programming questions, contact: caseywalker@astro.as.utexas.edu
For episode questions or ideas, contact: EarthDate@beg.utexas.edu